Successful Living > Finding Ourselves > What Is Your Ultimate Purpose?
Finding Ourselves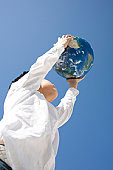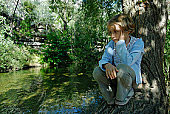 What Is Your Ultimate Purpose?
"We have lost the sense of ultimate purpose gained over thousands of years of human life."
- Emile Caillet
What is the meaning of life- in particular, of your life? True meaning is derived from accomplishing the specific purpose for which you were created. The good news is that God actually wants you to be a success in life! We know this because God explicitly created us in His image (Genesis 1:7, 9:6), for the express purpose of taking care of His creation (Genesis 1:28-30). Since we are designed to be caretakers of His magnificent world, He undoubtedly wants us to be successful as Jesus Himself taught in the parable of the "Talents" (Mathew 25:14-40).
Virtually all the world's religions (and certainly Christianity) agree that the ultimate doorway to a fulfilling, well-lived life is to serve God by helping others-by making a difference in their lives.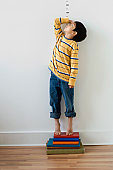 As we succeed in carrying out our God-given purpose in "stewarding" (caring for) all life, including caring for others (starting with our families), and God's physical creation (starting with our neighborhoods), we will feel increasingly productive. Only when we productively execute what we were designed to do are we truly ready to joyfully celebrate life.
The more we are in touch with the special gifts (talents) given us to exercise on behalf of others, the clearer our purposes become. Our passions build, and we find increased power to fulfill our destinies. If we ignore our gift or bury it (under a demanding gift-killing career or education, or a mountain of self-accusation, shame and doubt) we deny our ultimate purpose, thus effectively committing spiritual suicide. Our worlds feel empty and meaningless, and life loses its beauty and zest. We then become frustrated, depleted, irritable and depressed. We are passionless, and consequently, lack the personal power to make a lasting, positive contribution to another life (or to our own). Conversely, when we engage our purpose, we are ready to celebrate life (physically, spiritually, emotionally and financially).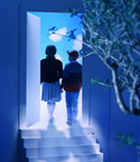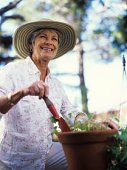 The closer we come to matching our gifts (listening, encouraging, teaching, coaching, counseling, leading, mentoring, healing, helping, organizing, entertaining, etc.) to a specific avenue to accomplish our destiny of helping others (working with children, including your own, the elderly, including your family, or the poor) we actually begin to spend more time and energy on the work we were created to do-and therefore love doing it.
When you do what you love, you once again become passionate about life. Clarity of purpose, combined with the contagious energy of passion, builds your personal power to positively change your own life as well as to impact the lives of others.
"Purpose is the conscious choice of what, where and how to make a positive contribution to our world. It is the theme, quality or passion we choose to center our life around. It means being able to say [sic] 'does my life matter?'" - Richard J. Leider, The Power of Purpose