Healthy Relationships > Love & Intimacy > A Path to Love
Love & Intimacy
A Path to Love
By Anne Daniel, National NLP Trainer
We all need love and are worthy of being loved.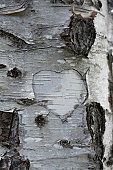 Authoring this e-seminar on the subject of love is a challenge in mind, heart and spirit. One word: love, in the English language is used to cover dozens of kinds of love. There is love of God, love of family, friends, spiritual love, love for mankind, sexual love and so many more meanings for the word love. From the beginning, I realized that this series would be created from and in an environment of love from my past and present experiences of what I have read, seen, felt, tasted and been touched by in life. Great literature from the past, including the Bible, rich with stories of unselfish love, focused on faith, trust, giving, passion and surrender offers numerous examples of how love can and does manifest itself in our lives.
As I sit here now, I come to a truth: all of us on this planet need to believe that we are loved and are worthy of love. This love I refer to does not automatically equate falling in love and entering a relationship with a helpmate. Some paths that manifest love are an internalized journey of a magnificent solitude that flowers into love for and with God. When one enters the path of love, whether with another individual or alone, a commonality is realized, for when you truly discover love you discover yourself. This love that I speak of is not a fleeting emotion which is here one moment and gone the next. This love I speak of is timeless, ageless and eternal.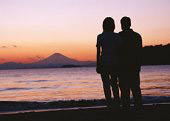 God created you to be loved completely for who you are for all the days on this earth; the visible essence of your eternal spirit, your soul. When we look into the mirror of the past, our eyes and thoughts recognize the imperfections of our mind and body, but this reflection does not reveal that which is timeless: Your human spirit! The essence of who you truly are. Those who lose sight of their essence see the imperfections of their mind and body and mistake who they are for their experiences in life. Your human spirit is free of time and space and can not be touched by experience. In the essence of who you truly are, you are pure love. For the essence of who you are comes from God.

Our path to love is our Spiritual journey on earth. We can and do get distracted, persuaded and can be lead into despair or loose hope when straying from the path. However, there is really only one path: a path to Love--a path to God. Love reflects God, eternal essence; light, timeless, ageless in what is sacred and divine.
"Love is patient, love is kind; love does not envy, or boast, is not haughty, is not rude, is not self-seeking, is not easily provoked, thinks no evil, rejoices not in wrongdoing, but rejoices in the truth; love bears all things, hopes all things, endures all things. Love never ends. But as for prophecies, they shall end; as for tongues; they shall cease; as for knowledge, it shall vanish away. For we know in part, and we prophesy in part. But when what is perfect is come, then what is partial will end. When I was a child, I spoke as a child, I understood as a child, I thought as a child. But when I became a man, I put away childish things. For now we see in a mirror, dimly; but then face to face. Now I know partially, but then shall I know just as also I am known. And now abide faith, hope, love, these three: but the greatest of these is love." I Corinthians 13
"For He that loves not knows not God, for God is love." I John 4:8
"Draw near to God, and he will draw near to you." James 4:8